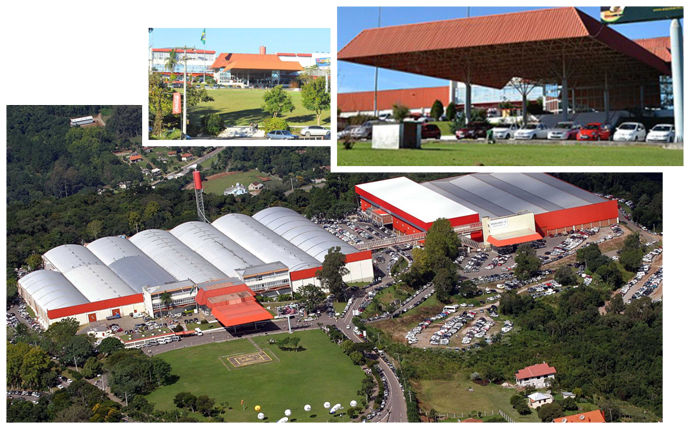 Event Venue
21st CIAED – ABED International Congress of Distance Education
The Bento Gonçalves Events Park is prepared to house the most diversified types of events, offering a total area of 322.566 m² - one of the largest covered and acclimatized events venues in Latin America, with 58.000sq meters. It is the second largest roofed area in the country, open for this purpose.
The structure also counts on telephone tower, internet, Wi-Fi, heliport, water reservoirs, paved parking allowing a flow of 2.500 cars within the Park. It also has three energy sub stations totaling a potency of 10.000 kVA. Moreover, it has a covered area for loading and unloading what eases the access to the entrance hall.
Bento Gonçalves Events Park hosts large national and international events. Compared to the world best centers by its structure, it is known as a geographical reference in the South of Brazil and South America. Besides fairs and exhibitions, the setting hosts seminars, congresses, festivals and shows.
Event Park Foundation and Development of Bento Gonçalves
Alameda Fenavinho, 481 - 95700-000 - Bento Gonçalves - RS - Brasil
Phone: 55 54 3455-6700
E-mail:
fundaparque@fundaparque.com.br
http://www.fundaparque.com.br/localizacao
Compartilhe: